Our Bar and Grill Is A Collective Of Amazing People Striving To Build Delightful Atmosphere For All.
The Point Bar and Grill was founded in 2000 by friends Glenn Welsch, Randy Stuhm, and Marc Remmes. We have provided Montauk, its residents, and its visitors with the only sports bar in town serving up delicious food and great times.

Our customers return again and again to enjoy our local seafood, great burgers,and delicious wings in a fun and family-friendly sports bar atmosphere.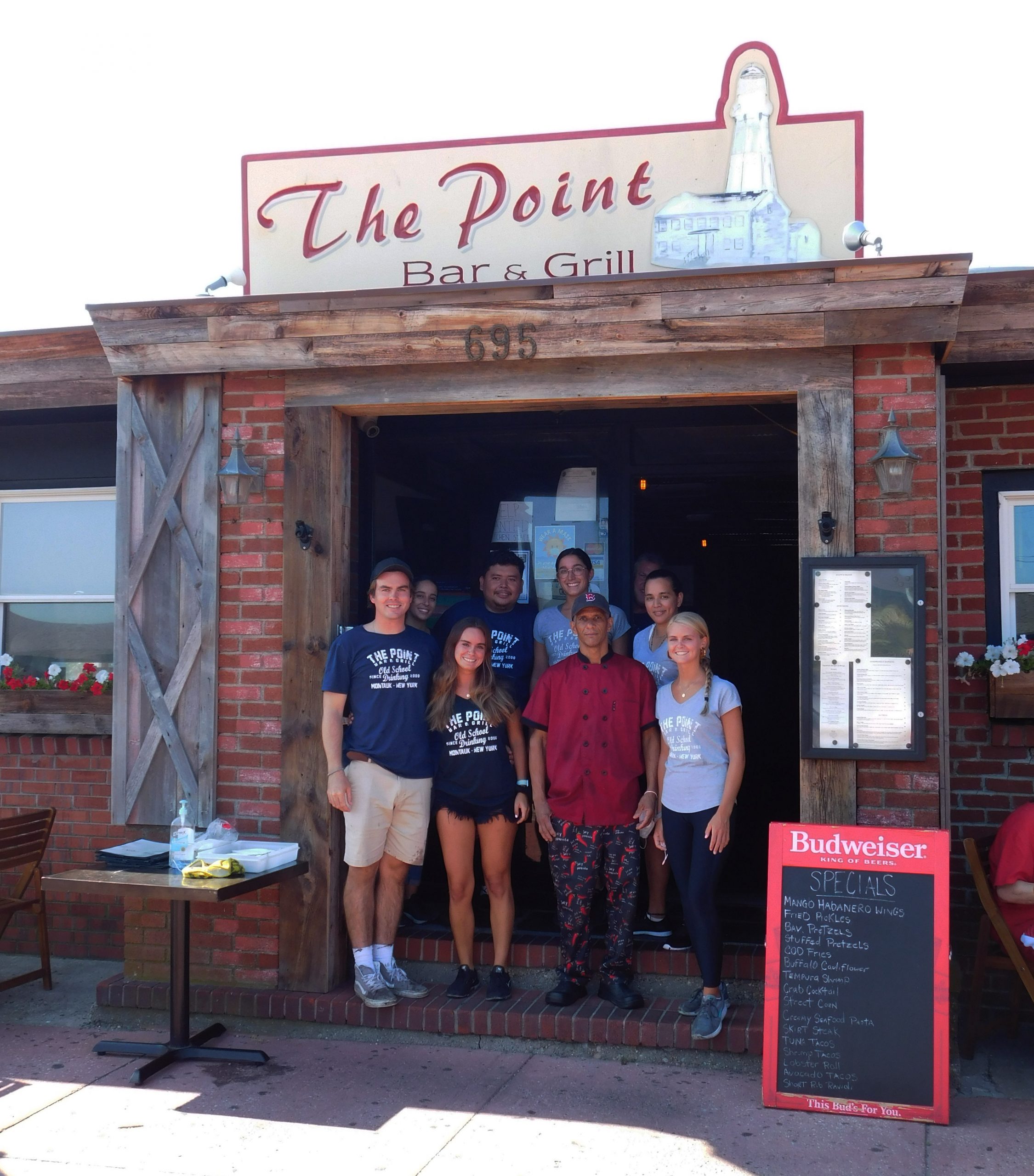 "Stopped in for lunch today, homey, towny vibe, rustic feel and the food is fantastic. I had the catch-of-day, sea bass blackened, awesome! Our beautiful young waitress from Puerto Rico was very friendly, charming and attentive. Great service.."
Thanks For Visiting The Point Bar & Grill Online.
Be sure to check out our menu, weekly dinner and drink specials, and late-night events. See you soon!